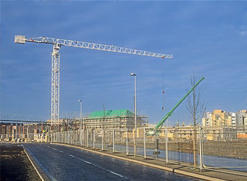 In 1992, Hajvairy Construction was transformed into Hajvairy Associates (PVT) Ltd. and was registered with Pakistan Engineering Council (PEC) under Cat C1 (No limits) and stands among one of only 27 companies of Pakistan.        

The targets were achieved successfully by joining the hands of these well-experienced & multi-dimensional construction companies in order to achieve the desired results of the projects entrusted to us.      

The management and well-qualified staff are dedicated to the engineering and construction profession and have the ability to tackle a multitude of projects from their conceptual stage through engineering construction and eventual operation and maintenance.

Hajvairy Associates (PVT) Ltd. is well poised to meet the construction demands of a developing country and is prepared for the next millennium and beyond.          

Scope of Services:   
The aim of the Hajvairy Associates (PVT) Ltd. is to assist public and private sector engaged in various civil engineering and allied activities of the following nature:       

1- High quality and prestigious buildings, houses apartments, complexes, towns on turnkey basis.
2- Small dams, tunneling buildings, drilling and grouting.      
3- Geotechnical investigations.          
4- Water and sewerage plants.          
5- Civil Aviation and air field works.  
6- Foundation of heavy equipment and steel structures.      
7- Bridges.      
8- Road and highways works.           

Hajvairy Group has completed a large number of very challenging construction projects, such as the construction of hospitals in rural areas such as Muzzafarrabad and Rawalakot.  

Hajvairy Group has a strategic partnership with M/S MAMMUT Dubai UAE, a company that has substantial experience in pre-engineering structures which are quick to erect and light weight, making them more efficient in earthquake zones. Hajvairy Group also has a strategic p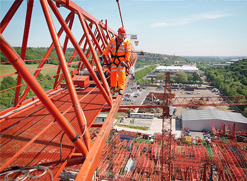 artnership with M/S Kashif Aslam Associates, one of the leading designers of Pakistan with experience in designing various hospitals in Middle East and Pakistan. These strategic partnerships make Hajvairy Group more suitable for exceptional solutions for construction and building projects.  

Hajvairy Group also has an exceptional working experience and relationship with Ministry of Health, Government of Azad Jammu and Kashmir and Earthquake Rehabilitation Authority (ERA).

Hajvairy Group is well respected amongst members of All Pakistan Contractors Association (APSA). The wide range and diversified areas of Hajvairy Group assist in the implementation of the construction wing projects.      

Hajvairy Associates is a member of All Pakistan Contractor Association (APCA) and is also the President of APCA Islamabad Zone. Hajvairy Associate is also a member of Islamabad Chambers of Commerce and Industry, Pak-Afghan Business Forum (Chairman of the Group is also President of the forum) and Patron Member of SAARC Chamber of Commerce and Industry.